P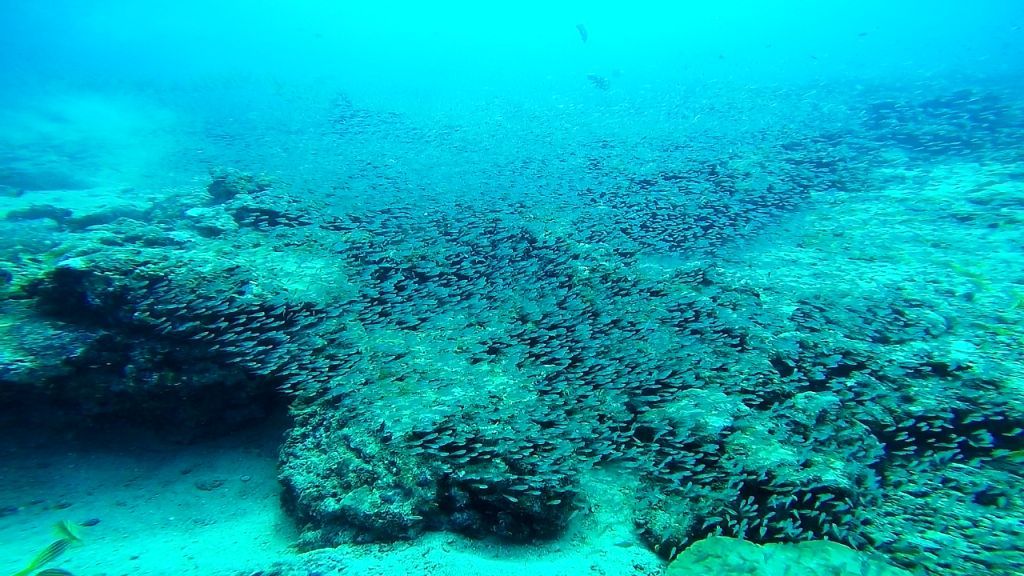 Please note that for 2019/2020 season this page is for information only, as current Government restrictions mean that it is not possible to offer scuba diving from Long Island.
The crystal-clear azure tropical waters around the Andaman Islands offer some of the world's best diving, and there are now a lot of dive operators based mostly on Havelock Island. Long Island, untouched paradise has some of the best diving! There are many new sites to be discovered around Long Island, North Passage Island and out in the direction of the Button Islands.
At Blue Planet we started to offer scuba diving in 2011. We are still exploring and discovering new sites, but these are some of the things we have seen on recent dives:
(CAMPBELL SHOAL)16km north-east of Long Island: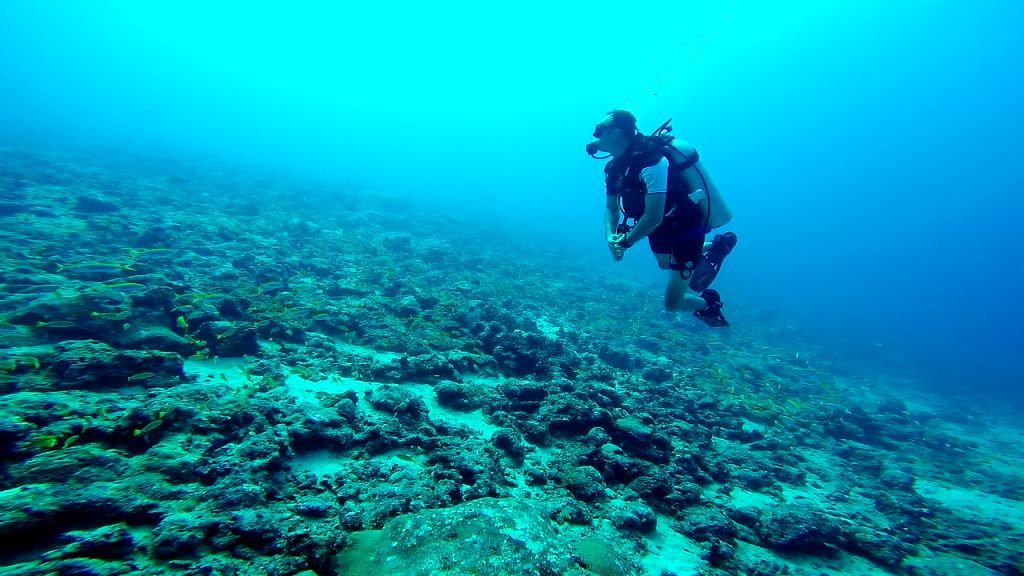 On a dive ranging from 13  to 28m depth where we get to see 20 mts to 40 mts visibility and coming to fish life we saw turtles on most of the dives, sting rays, black-tipped shark, and a huge school of barracuda circling around us and with infinite fusilier and snapper where two eyes are not enough. We saw travelly, butterfly fish, clown fish and colorful nudibranchs, and plenty of live, colorful and untouched coral.
(Gobra)14km south-east from Long Island:
Its a 30 mts dive site with a cleaning station underneath as this is the passing way for manta rays to reach barren island. you can get to see reef cleaning station and feast for micro stuff lovers and with some groupers.
(osmaston shoal)4km north-east from Long Island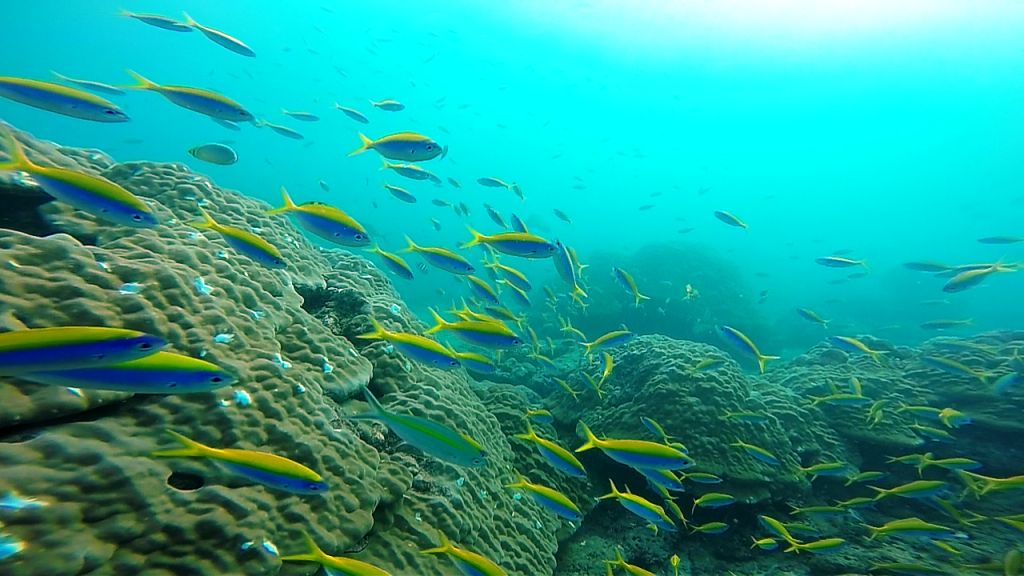 Its a 15m  to 23m depth dive site which is good for drift diving with some hard corals and coral formations.Main attraction a school of barracudas circling around us, good corals, parrot fish, clown fish, cleaner fish, and big schools of fusiliers which will entertain you.
(Yellow Salami)8km from long island: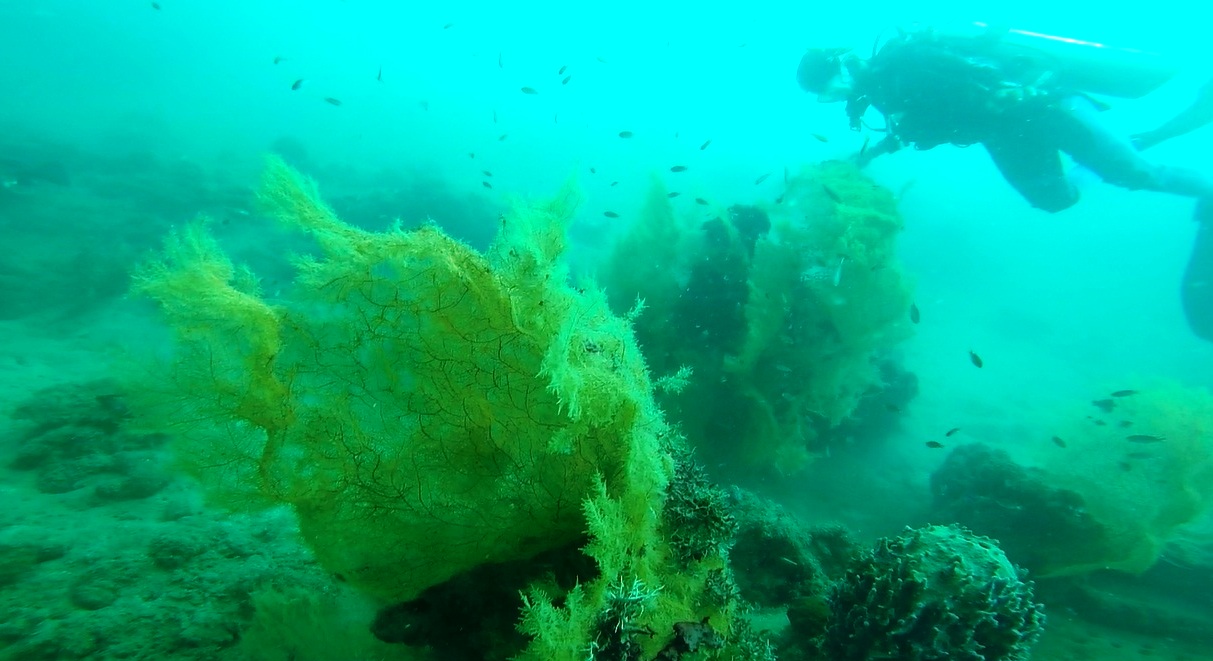 Once we went for a free dive and we saw turtle runnign away for us with huge shadows   and then with scuba dive we found a yellow giant fan coral garden with a max depth explored 13mts. For those interested  in underwater photography its a magical site with Barracudas, Types of cleaner Shrimps, Turtles, Blue ringed angel fishes and Various kinds of pipe fishes and chances of spotting a sea horse.This just gives a snapshot of the kind of experience you are likely to get diving around Long Island. We have many dive sites, with yet more still to be discovered!
(Housetip)2 kms way from long island jetty: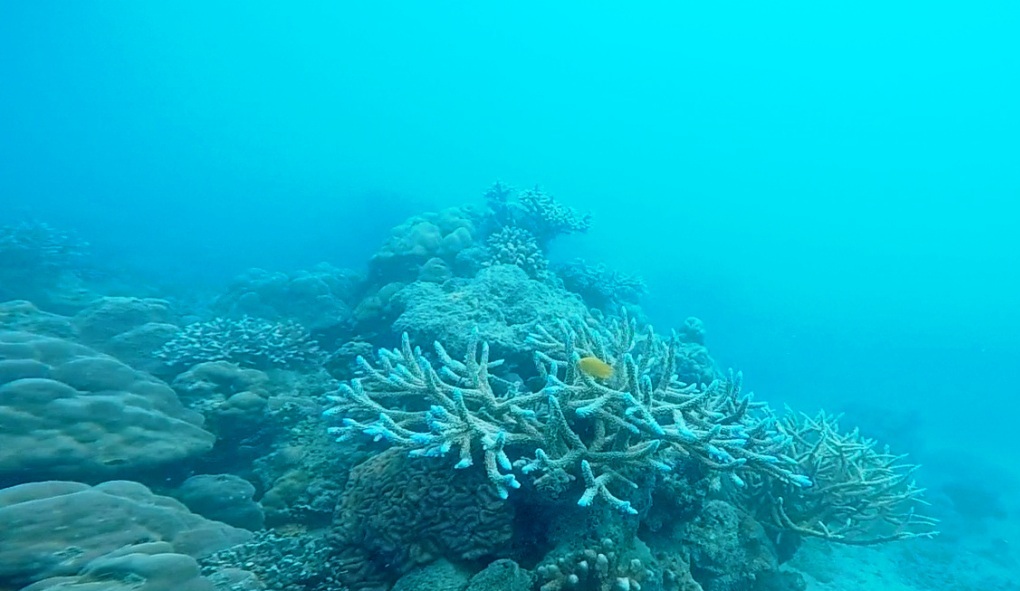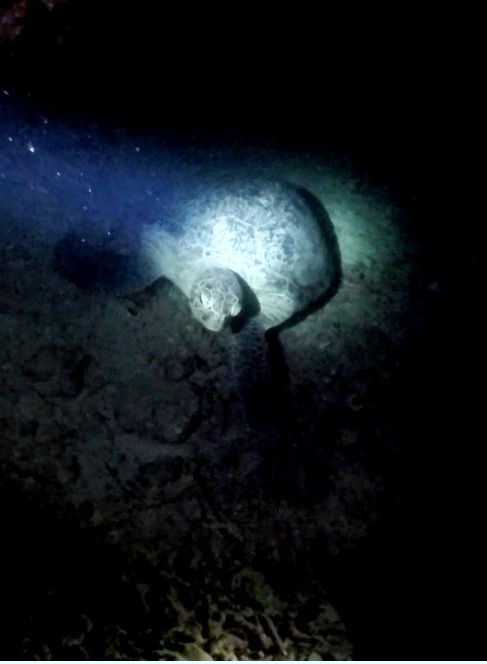 Discover Scuba Diving
If you have never been scuba diving before, there couldn't be a better place to start. All you need is a little confidence in the water, and if you are someone who enjoys being in warm tropical water and is interested in what you can see, you will love it! Even at less than 10m depths, there is still a lot of live and colourful hard corals which attracts turtles even though there is diminishing of coral life beacuse of bleaching around Andamans. On your first dive there is a very good chance you will see live corals, Turtles, lots of Lobsters, Sting rays, nudibranchs, cleaner fish, butterfly fish, clown fish and lots more. Of course we can never predict what you will see, and every dive is an adventure!
We are offering Discover Scuba Diving at a really good price. If you want to go with your family or friends who simply want a boat trip or snorkelling trip, don't worry, we can combine the two!
Even at less than 10m depths, there is still a lot to see. Whilst a lot of the coral at shallow depths was affected by bleaching in 2008, it is regenerating fast and you can see plenty of live coral at depths of less than 10 metres. On your first dive there is a very good chance
you will see live corals, nudibranchs, cleaner fish, butterfly fish, clown fish and lots more. Of course we can never predict what you will see, and every dive is an adventure!
Olive Ridley turtles are frequently seen, as are Napoleon fish and Angel fish. From the boat we often see dolphins, and on one occasion, a whale.
As a colleague of ours said: "There are no bad dives".
These are our prices:
At Blue Planet we believe that education leads to conservation. To protect our underwater treasures, all our beginner divers get an additional dive for free during their PADI Open Water Course. During this dive we focus on improving your buoyancy control through a variety of fun skills. Respect the environment, control your movements and positions, save energy and conserve air. The better your buoyancy control the more you can enjoy the natural wonders of the sea, in the Andamans or elsewhere.
Dive Courses:
Try Dive (from shore, Havelock only) – Rs3,500
Discover Scuba Diving (1 dive, from boat). – Rs5,000
Discover Scuba Diving extra dive, same day – Rs2,500
Scuba Review full (all skills + 1 dive). – Rs7,000
Scuba Review lite (few skills + 2 dives). – Rs7,000
PADI Open Water Course (5 dives). – Rs23,000
PADI Adventure Diver (3 Dives). – Rs15,000
PADI Advanced Open Water (5 Dives). – Rs21,000
Emergency First Response. – Rs14,000
PADI Rescue Diver Course. – Rs22,000
Dives:
Local Dive. – Rs3500
Night Dive. – Rs4000
(For far away dive sites there will be extra fuel charges.)
Packages:
1 day/2 dives: Rs6000
2 days/4 dives. – Rs11,000
4 days/8 dives. – Rs22,000
6 days/12 Dives. -Rs30,000
Please note, Government taxes (GST) apply on all prices
Discounts:
10% to professional divers in current status.
10% for use of own equipment
10% for groups (more than 4 people)
10% for additional dives to our dive students.
10% for full-time students with college ID cards
If eligible for two or more discount categories, the maximum discount given is 15%
All prices may be subject to change.